A message from Dr. Ron Bratlie, Superintendent...
Staples-Motley Schools are devoted to developing a long range facility plan that will meet the needs of our students and community. Click HEREfor more info....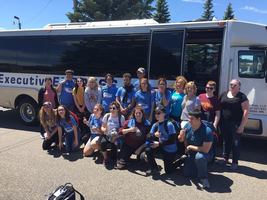 Off to Iceland! SMHS Science teachers, Ms. Bendson and Ms. Paurus are leading this group of students (and a few parents) to tour the beautiful and interesting country of iceland. They left June 18th will be there from June 19-26. Stay tuned for more pics when they return....